For the past couple of weeks, I've been in Miami, Florida working. I'd like to say it's wonderful there, but I'm not one to say. I leave in the morning before dawn, am indoors all day, and return just after sunset.
But! I managed a weekend off last weekend and drove down to Key West. I took this off the deck of the Appledore II last Saturday evening:


And then I saw the sun come up over the water the next morning: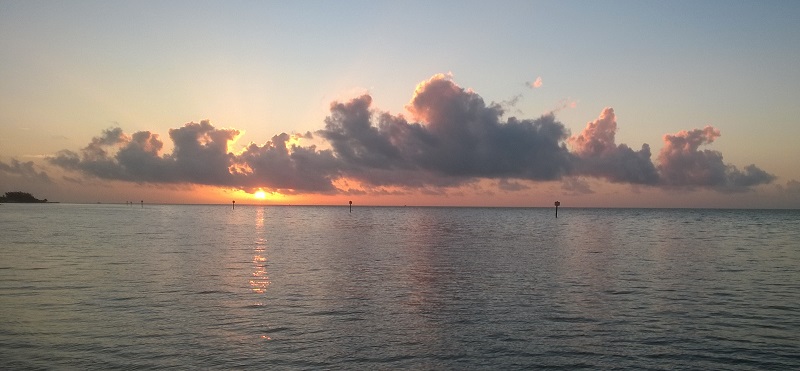 That's the first time I recall ever seeing both sunset and sunrise over water, though I have been on a cruise and must have seen something similar then. Regardless; that was a thrilling sight for this Idaho boy.