Julie and I take turns selecting things to discuss on the A Good Story is Hard to Find Podcast. We pick two at a time, a movie and a book. Sometimes I feel as though I'm running out of picks, but they keep coming.
Later this week, we'll record a discussion of Julie's latest movie pick, Gone Baby Gone, which is one huge moral dilemma of a film with an impressive example of a person taking a stand. Very good, directed by Ben Affleck. Two weeks after that, we're going to talk about Tuf Voyaging by George R.R. Martin. I started that earlier tonight, and am enjoying it so far. There's a quality to 1980's science fiction that I absolutely love, probably because that was my own personal Golden Age.
As I type the words "Golden Age", I think of David Hartwell. Let perpetual light shine upon him. May he rest in peace. Amen.
After Tuf, the subjects at Good Story will be these two I picked earlier today: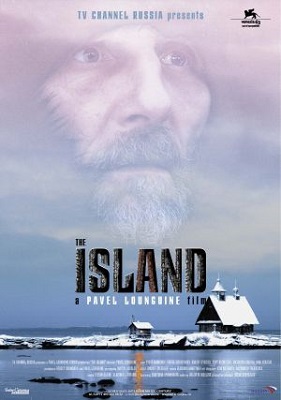 First, Ostrov, which I wrote about on this blog back in 2008.
I'm not much of a film critic, so I can't really say how this Russian film fits into the history of film or comment on its style, but I can say that I found it remarkable. The title is "Ostrov", and I found it on Netflix titled "The Island".

In the little research I did on the internet, I found out that the lead in the film is a Russian rock star named Pyotr Mamonov. He's a wonderful, effective actor who plays Father Anatoli, a member of an Orthodox monastery in isolated, cold, north of Russia. He's a deeply scarred man who, during World War II, was forced by Nazi Germans to shoot a fellow countryman in order to stay alive himself.

In the "present day" of the film, he is a troubled holy man who performs miracles through the grace of God, all while feeling inadequate and fake. His methods seem mad, yet the character spoke to me through those actions. Forgiveness, repentance, grace. Highly recommended.
Thanks to Joseph Susanka for reminding me that it exists!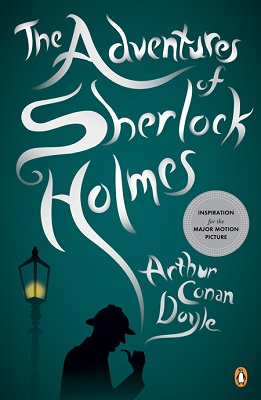 The book I picked is The Adventures of Sherlock Holmes by Sir Arthur Conan Doyle. I thought a bit about how best to talk about Holmes on the podcast, then decided on this first collection of 12 stories. Included here are:
"A Scandal in Bohemia"
"The Adventure of the Red-Headed League"
"A Case of Identity"
"The Boscombe Valley Mystery"
"The Five Orange Pips"
"The Man with the Twisted Lip"
"The Adventure of the Blue Carbuncle"
"The Adventure of the Speckled Band"
"The Adventure of the Engineer's Thumb"
"The Adventure of the Noble Bachelor"
"The Adventure of the Beryl Coronet"
"The Adventure of the Copper Beeches"
I guess I'm still in an "old stuff" phase – my last pick was Frankenstein by Mary Shelley, and I can't wait to talk about these.
To place these on the bustling city street that is literature: Frankenstein was published in 1818, and Doyle started writing Sherlock stories in 1887 ("A Study in Scarlet"). Moby Dick 1851, Uncle Tom's Cabin 1852, Bleak House 1853. The Turn of the Screw and War of the Worlds both 1898.
Will be fun, as always!