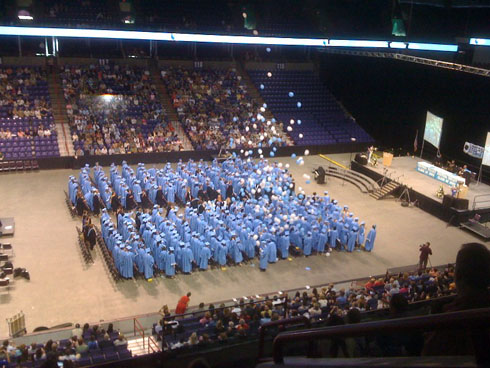 This summer is only three weeks old and I'm exhausted! Great fun, though. After the CONduit convention, we drove to Spokane to watch my niece Erica graduate high school. Central Valley High School, Home of the Bears! Congrats, Erica!
I had one of those surreal moments while I was there. Jessica, my brother's oldest daughter (she's 19), did my own daughter's hair before the graduation ceremony. Amazing, simply amazing, how things change. Yes I am saying that without trying to sound like a geezer. But geezer I am. Why, it seems like just yesterday, I… never mind. Life is good.
Now we are settling in for the rest of the summer, no major vacation plans until September.
Happy Father's Day to all you dads out there, and especially you, Dad. We'll drive up to see you tomorrow or Monday.