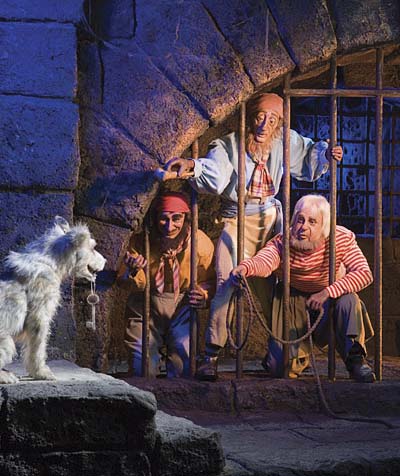 I just got back from a six-day vacation at Disneyworld. A great time was had by all! We visited all the parks and were go-go-go the entire time, so now I need a vacation to recover from our vacation. But not to be. I already worked late last night fixing a problem at work. (Control system this time, bad part, all is well.)
Today I will work through the stack of stuff that appeared on my desk, and be back to normal. Whatever that is…
I highly recommend the Disney Dining plan, which exceeded my expectations. American Airlines, not so much. Still waiting for our luggage, but just got a call from a courier service saying it's on the way. Best roller coaster ever? Rockin' Roller Coaster at Hollywood Studios. My son, though, liked the Everest coaster in Animal Kingdom. My daughter (9 years old, maybe the ideal age for a trip to Disney) liked Pirates of the Caribbean and Haunted Mansion.
One of the highlights this time around was Epcot. Love those countries (especially the United Kingdom, where I was able to score a new Liverpool shirt AND drink a Guinness – truly a magical place), and the rides in the Futureworld part of the park were a big hit with everyone.
I'm sure we will be going back sometime.