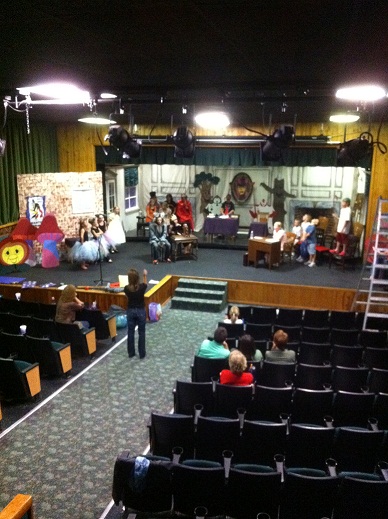 The view from the tech booth last week. Our youth production starts this Friday. I'll be watching it from here, but kids are going to be pushing all the buttons.
The show is The Big Bad Musical by Alec Strum. It's a courtroom musical comedy with The Big Bad Wolf as the defendant. He'll have to explain (amongst other things) the three pigs incident to a jury of his peers.
Showtime is 7pm on Sept 23, 24, 26, 30 and Oct. 1 and 3.
Great music, fun script. Break a leg, kids!